The Premier Dance Studio in Statesville, NC, Since 1987
The Premier Dance Studio in Statesville, NC, Since 1987
Celebrating Dance Excellence for 35 Years!
At Tilley's Dance Academy, we believe dancing has the power to positively impact your life and make a difference. Dancing builds strong bodies and creative minds, and for over 30 years, we've provided a space for young dancers to blossom and grow at our dance studio in Statesville, NC.
Between jazz, hip hop, ballet, and competitive dance, there's no shortage of dance styles your child can learn at Tilley's Dance Academy. We offer classes for young children, preteens, adolescents, and even adults, and our award-winning competitive dance teams are among some of the best in the nation.
Are you ready to watch your child tap, sway, and pirouette their way to dance excellence?
Call 704-872-6438 to enroll your child today!
The Premier Dance Studio in Statesville, NC
What are we whirling and twirling up at Tilley's Dance Academy?
Meet our talented staff and learn more about our curriculum and class schedule.
About Us
Owner Denise Tilley LeVan and her staff have over 30 years of dancing experience.
Curriculum
We're always dancing, laughing, and having fun. Learn more about our curriculum and dance lessons.
Schedule
What kind of dancing are we up to today? Check out our schedule and join us.
There's always something exciting happening at our dance studio.
Be sure to check out our kids birthday parties, the Dance Shop, and stay tuned for more exciting announcements on our website and Facebook.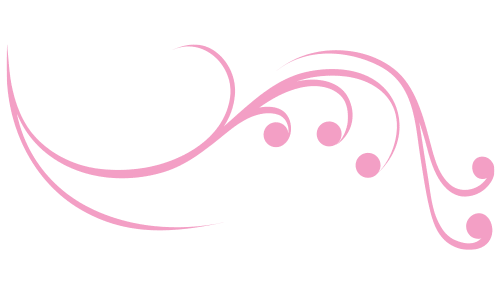 Tilley's Dance Academy Birthday Parties
Looking for an event space to host your child's next birthday party?
Learn more about our birthday parties hosted right at the dance studio.
Contact Us
Have questions about lesson enrollment? What types of merchandise are currently in-stock at the Dance Shop?
Contact us today to discover more.
Frequently Asked Questions
How much does it cost?
For regular season classes, there is a $35 registration fee for new students and $25 for returning students. After The initial registration fee, tuition starts at $65 per month for a one-hour per week class. We offer discounts for multiple classes and for siblings.
When can we sign up?
The best time to sign up is during the summer. Our regular season classes start in September and go through the end of May. We do offer summer camps during the summer months, and the best time to sign up for camp would be anytime between February and June.
What age can a student start dance?
We have a Mommy & Me class for students age 18 months to 3 years. Then we have preschool/kinder classes for students age 3 to 5. Then we offer a variety of classes for students age 6 to adult.
How do we sign up?
We now offer online registration. If you do not prefer to register online, you can come into the studio and register.
What types of dance classes do you offer?
You can see a full list of classes on our curriculum page. But we offer a variety of classes that include: Ballet, Tap, Jazz, Hip Hop, Lyrical, Pointe, Musical Theater and Acrobatic Arts.
What do we need for class?
We ask that you come wearing proper dance attire. Some classes have a stricter dress code than others. You will be given more detailed information upon registration. Also, it depends on which class you register for to determine what shoes you will need. Other than proper dancewear, we just ask that each student bring a water bottle to class, as our water fountain is currently closed.
Do you offer a free trial class?
Yes! We offer a one-time free trial for ANY of our classes that have availability. We just ask that you call first so that we know you are coming.
Hours
Monday: 1:00 PM – 7:00 PM
Tuesday: 1:00 PM – 6:30 PM
Wednesday: 1:00 PM – 6:00 PM
Thursday: 1:00 PM – 7:00 PM
Friday: 4:30 PM – 5:30 PM
(Closed Saturday & Sunday)